Sargur (Hari) Srihari, 1949-2022
Online Guestbook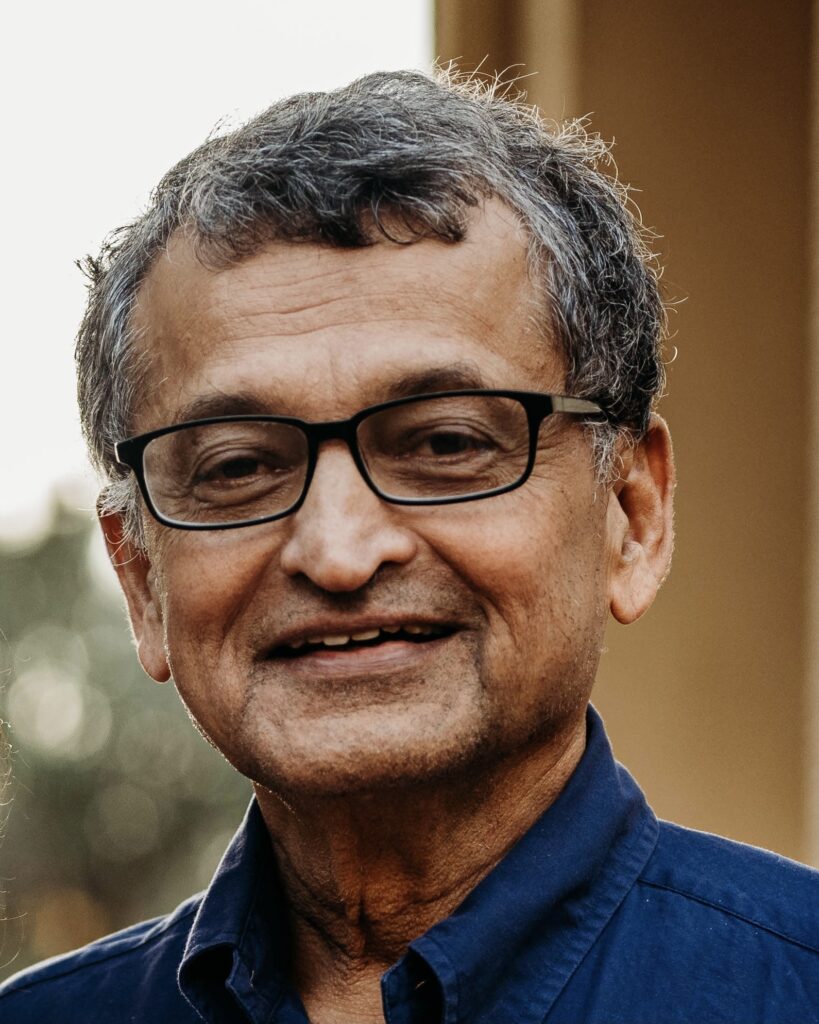 Thank you very much for visiting. We invite you to share your thoughts on his passing using the guestbook below.
You can read about Hari's life here. Service details and information about honoring Hari are available here.
********
54 entries.
I didn't knew his name as Srihari, about him and his works,but I know his grandfather N Sama Iyengar as I heard about him from my grandfather Siddashetty,father Noorondushetty and his brother Mariswamy. They told about N Sama Iyengar of how he took good care of them and others with love and affection at Mysore as they gone there for their studies. He gave a good culture and knowledge of ancient books to them. If I have a good culture and knowledge about ancient books and ancient stories, that is indirectly through N Sama Iyengar as he gave some books to my grandfather and taught Ramayan and Mahabharat stories. If we are living properly without any heavy financial problems, thats because of the agricultural lands given from N Sama Iyengar, brought from him and through him.Huge respect to him , maybe I had some past life karma with him. So I wrote these words. Maybe I have not written everything here about him.
Speaking of Srihari, I heard about him that he came to our village took some photos here of our family and village, spent some time here,the photos are in his house in America. Now after reading about him I know. May his soul reach the supreme soul. Our condolences,my huge respect and thanks for the family for everything.
After you have gone to America, there was no link to speak with the family, fortunately I saw this website.
If there is any mistake please forgive me
My hear breaks to hear Dr. Srihari's passing. I am overwhelmed and in shock. I would like to express my gratefulness for his guide as my advisor during my years at SUNY-buffalo and a mentor for last couple of decades. It was my great honor to have the world-class scientist as my mentor. He has greatly influenced my research and teaching. I will remember him forever. I wish him rest in eternity.
Although I didn't directly work with Hari, I met him many times at academic conferences and I was fortunate to serve on a couple conferences' committees together with him. I was amazed by the depth and wisdom he demonstrated in the conversations in addition to his passion to educate and help the next generation researchers. It's also remarkable that he's always on the leading edge of the field and is continuously the scope, from OCR to biometrics, and to new machine learning methods, even after he already gained world-wide reputation long time ago. His impact on both advancing the scientific methods and applications and fostering the research community is enormous, and he will be deeply missed.
We are very saddened to learn about Dr. Sri Hari's untimely demise.
Our deepest condolences to Dr. Rohini Srihari and family. Even though my association with him has been brief , his stature as a statesman was very obvious. I had gone to Buffalo , NY for a medical residency interview about 25 years ago. It was snowing heavily. But he still came to the airport to pick me up. Had a very sumptuous South Indian lunch and a very pleasant stay at their home. They made me feel at home.
We had met him again in Washington DC area for a family picnic after many years. He was just the same classy guy.
He will be truly missed . He will attain certainty Sadgathi for all his good work he has done .

Vidya Ponnathpur and family
Dear Rohini and family,

Passing on my deepest condolences.

I am forever grateful to Dr. Srihari for giving me a chance, first bringing me on as an undergraduate student in his USPS research team and then hiring me into a full-time role at CEDAR when I was a graduate student. He has been a mentor to me all my life. His words and teachings at the time did not always resonate with me in the moment, but I found myself understanding his meaning later in life as I became more experienced in my career. I am honored and grateful for the gift of knowledge both Dr. Srihari and Dr. Hull gave me throughout the years of working together. I am deeply saddened at his premature departure from this world. My prayers are that he finds peace.
I am saddened to learn of Dr. Hari's passing and I send my deepest condolences to Dr. Rohini Srihari and his entire family.

I first met Dr. Hari in the spring of 2003 when I took his Machine Learning course and immediately loved it because of his enthusiasm for the subject and his teaching style. Having enjoyed and done well in the course, the following summer I asked him if I could work on any ML projects, and he generously gave me a spot within CEDAR where I could help with ongoing research and contribute to the development of CEDARFox. That was the first time I worked on Visual C++ & MFC! CEDAR became a home within the university campus for me and I have cherished memories of long days and late nights working on various problems with Catalin (Tomai) and Yong-Chul (Shin), among other senior researchers and newcomers, under Dr. Hari's guidance.

Thanks to social media I was able to keep informed over time of his other interests like Indian & American history and read interesting articles that he shared about his alma mater, the Indian Institute of Science, and also his family history. Entirely coincidentally, his granddaughter and my daughter share the same name as well. I will always be indebted to his kindness and the opportunity he gave me at UB.

The world has lost a great scientist, professor and mentor. May his soul rest in peace.
We came to know Srihari soon after he married Rohini, daughter of our good friend Professor Kesavan. He was pleasant and cordial to anyone who he came across and had a good word for everyone. In spite of his great achievements in the field of Engineering Science, he was always unassuming and friendly. In short, he was a gentleman and a scholar. Our heartfelt sympathy to Rohini in her great loss. Uma & Kuppu Rao
My father, who lived until 2011, would have loved the work on the Lindbergh case. Actually, he used to joke that he was the Lindbergh baby (playing off the belief that my dad's father was Charles Choteau Johnson who had post-WWI links to Lindbergh through the Lafayette Escadrille). Seeing this conveys again the incredible dimensions of Hari's interests in society and culture that were so enriching in the Department, on top of the scientific work.

I would have liked to come and wondered about any remote participation; I drove to NJ for an extended family gathering at my mother's new place right now. You have been in my mind's and heart's embrace all the past week. Sridhar and Chris Miller and I looked over at Hari's office together on Wednesday, exactly as Murat wrote, unable to comprehend that he will not be there.
Tribute for Prof. Sargur Srihari

I was deeply saddened to learn of Hari's recent passing. He was a model professor who had a profound influence on generations of students. As we pass through life, we are lucky if we cross paths with a mentor who opens a door and nudges us through it, even if we do not realize the significance of the gesture at the time. The long-term impact on the life, career and happiness of the mentee, once on the other side of the portal, can be staggering and must be a source of eternal satisfaction for the mentor.

I first worked with Hari in 1980 when, as an aimless undergraduate, he invited me to take his graduate seminar on image analysis. The following semester he encouraged me to become a graduate student and accept a position as a research assistant on an NSF grant. That was a life-changing event that introduced me to the wonderful world of research where I discovered the joys of creating something from nothing – converting nuggets of ideas into gleaming new inventions by a combination of inspiration, hard work, and persistence.

Those years at U.B., including the camaraderie and unique esprit de corps of the USPS projects, provided a chance for me to grow as a researcher, meet many interesting people, including the woman who would become my wife and companion for the last four decades, travel to international conferences, lead my own research group, and become a mentor myself. The totality of this experience was an incredible education that provided the basis for my subsequent career as a research leader in Silicon Valley.

All of this happened because Hari beckoned me on a journey through the research universe that has been incredibly satisfying and led to a state of blissful happiness. For that I will be forever and deeply grateful. I am truly fortunate that Hari was there when I needed some direction. He was a giant at the University at Buffalo who will be sorely missed by all of us who knew him. My thoughts and prayers are with Hari's wife Rohini and their family in this time of sorrow. This early loss seems so unjust.

Jonathan Hull,
March 19, 2022
I am fortunate to have had Srihari as my virtual son-in-law. This is because I adopted Rohini as my daughter. Both Srihari and I are alumni of IISc. He was 12 years younger than me. Stihari was a truly outstanding scholar, researcher, inventor and teacher. More than all his academic excellence he is a precious human being. It is seldom one gets to know someone who has attained perfection as a human.
I am still having a hard accepting Hari is no more.

I knew Hari for more than 50 years. We both came to this country and the Ohio State University at the same time from nearly the same part of India in 1970 to do our graduate work in Computer Science. We were classmates and office mates for about five years learning about computer science and learning about this country together. Hari also taught me Tennis. I played Tennis countless afternoons and evenings with Hari during those five years. Although, after graduation, we took different paths for our careers and settled in different cities we kept in touch. Since 2013, we got to ser Hari and Rohini often as we moved to the DC area.

I am really proud and happy for his academic success.

Hari was a person I can relate to on many aspects of life, Carnatic music, computer science, the Indian American way of life, and so on. I am certainly going to miss that!
Dear Rohini,

This is a truly sad occasion.

We've always known that Hari was a brilliant engineer and innovator, and an organizer of that remarkable lab, CEDAR. But his fine and descriptive bio gives details I wasn't aware of. One thing that stands out for me is his lifelong attachment to the land of his birth, and loyalty to IISc, the institution that gave him a start in his education. Unlike so many others, he felt he needed to 'give back', serving as a Visiting Professor there in addition to establishing a scholarship program, none of which I knew before reading his bio.

I did recognize his attachment in a way, though. Organizing ICDAR in Bangalore in 1999 (along with Kasturi) was, I felt, an attempt at bringing international recognition for computer science in India. I presented a paper there, visited relatives in Bangalore, and took the opportunity to travel to Kerala and spend some time with my last surviving uncle, Benjamin (my father's youngest brother.) My uncle died a few months later. That was my last visit to India.

Our professional collaboration with Hari spanned several years including the time he was on our BSC (if I remember correctly). In addition, I always enjoyed his dropping in on us while visiting Washington. His work in forensic handwriting recognition, though not in our bailiwick, was interesting all the same.

Well, as the years roll on, we'll see more of our friends pass on. At least we can say that we were truly fortunate to have known and valued Hari.

My sincere condolences to you and the family,

George Thoma (NIH/National Library of Medicine, Retired)
Myself and my husband Viswanathan are in shock learning about Srihari's passing. We have known him since 1978 when we came to Waterloo. We all used to gather as a extended family at Prof. Kesavan's place. Since then we have been in touch and shared many happy occasions such as Anita and Ramesh's wedding, Dileep's Upanayana and so on. Our deepest condolences Rohini, Laxmi and all the family.
We are so shocked and saddened to hear about Dr. Srihari's passing. Our deepest condolences to Rohini and all the family. May the memories of the full and meaningful life he lived give the family a source of strength.
While Dr. Srihari's was a giant in his field, and an innovator, I knew the Srihari's more as lovers of the arts. We met them at my art exhibits and at the Triveni Concerts held in Buffalo. He was knowledgeable about the Classical music and enjoyed it and also was very interested in the arts and had comments and questions about many aspects of it.
We send you all our prayers, love and thoughts at this difficult time.
Dearest Rohini you have my deepest sympathy and unwavering support. Wishing you peace, comfort, courage, and lots of love at this time of sorrow.

My heart goes out to you, Dileep, Ashok, Caroline, Veera, Laxmi Kesavan, Anita, Kalpana and all of us!

I spent most of the time with him when he was in Bangalore. He was our mentor and used to talk on Science, Politics, family, under the roof, any topic, he was an expert.

Always with a great smile, he used to greet and talk whether a person is a driver or a Scientist.

What I learnt the most is how to balance work and personal life, juggling from different countries!!!

I have always seen you plan and execute things together!

At this difficult time, I cannot believe that it will be only Rohini without Hari.

When someone as special as Hari dies, the grief feels unbearable. Just know his legacy will live on through the many lives he touched.

Padmini was recollecting always when she was in USA she has visited and he has been the best host and advisor.

We are devastated Rohini without Hari.

With sorrow and grief Satish, Padmini, Shalini, Yogi n Preetam
I am extremely shocked to hear the news of Hari's passing away. I first met Hari nearly four decades ago. He was an established professor and I was just starting my research career. He treated all young researchers and students with great respect. I have many fond memories of interactions with Hari. He was a pioneer in many areas of artificial intelligence, and was responsible for the automated recognition of handwritten addresses by the U.S. mail service. His research also had a significant impact on many of us. Hari's facebook postings were always a joy to read. Hari was a very humble person and an epitome of kindness. Hari's spirit will always be with us. Our sincere condolences to Rohini, Dileep, and Ashok.
Dileep & family – I am so sorry for your loss and holding you all close. No matter how hard you try to prepare for the loss of a parent, you never can. Clearly, he packed a lot into the years he was on this earth and you should all be very proud. What a blessing he was to all of you and for the work and gifts he gave to all of us with his passionate work. May he Rest in Peace. Hugs and prayers, Hutch
One of Prof. Hari's trips to Bangalore was when the 1st cricket IPL season launched.

He was curious about IPL, and had asked me if he could get a ticket. I was in creative tension, since tickets were sold out months in advance, but I was fortunate to get a owner/pavilion pass through a KSCA board member, who knew this was really important for me.

Hari later told me he had the time of his life, treated to extreme luxuries, and sitting in the same space as Vijay Mallya (owner of the RCB team), and other celebrities such as Bangalore's Deepika Padukone…

Oh.. he enjoyed the glittering opening ceremony, and the game too, even though RCB were blown away, due to an explosive innings by Brendon McCullum of NZ!

Thinking back, I'm so glad to have been able to serve Prof. Hari, and having been a source of joy for that occasion.

I reached out to the gentleman who had facilitated that pass, and thanked him profusely for having created this fond memory.
This news is heartbreaking. I offer my deepest sympathies to the family to overcome this unimaginable loss.

To me Prof Hari was my longest and most impactful mentor. Through the semesters of putting together my thesis and trying my hand at research, prof sargur not only shaped my career and thinking but also was a friend. He'd always have a warm, kind smile and a joke to crack every meeting. After years of graduating, he still stayed in touch with us and offered advice or help in any new undertaking. I feel lucky to have been able to learn from him. He taught me not just how to do science but also showed me not to take oneself too seriously and to help as many people along the way. I feel like I've lost a huge part of my support system and it's a loss that more students won't experience his classes. I'm going to dearly prof sargur — from his witty remarks, his informative takes on historic events and most of all his warm and joyful presence.
At the outset wish you all peace, comfort, courage, and lots of love at this time of sorrow, my prayers for quick healing. It was extremely distrubing n very uncomfortable to hear the horrific news, now left only to share deep emotions and feelings at this hour of sadness.

Reading the insights n accomplishments posted by Dilip, I feel the coming generations deprived of apprehending on Srihari's incredible gyan, intellect n legacy "An Institution". I do not find anything more to add or say on Srihari's versatility, will certainly miss his modest smile & enthusiastic welcoming.

Dear Rohini, Dilip, Ashok & Athey, hope u all remain resilient n overcome the grief soon, and remember the phrase, Tough times never last but tough people do…..HARI OM
********